Water Features
Water garden ponds have been a fixture within gardens for thousands of years. Valued for their ability to bring tranquility and beauty into any garden, a properly built water feature can increase the value of your home as well as bring an oasis of calm into your backyard. The Fishman, LLC offers ornamental koi and goldfish ponds, dissapearing pondless waterfalls, and whole host of other unique water feautres of all shapes and sizes and for all needs, including commercial and residential installs. Let our years of committed experience in being a "water feature only" company work for you! We are a water feature only company who are on the forefront of new design conepts, installation tecnhiques and the most cutting edge products available to the market.
"Thank You! to Brian Dahle of The Fishman Services for his expertise, dedication, and support of our Marine Ecosystem Display. Viewing the aquarium full of corals and fish is a favorite "unwinding" center for Troy University's faculty, students, and visitors. Brian is dependable, easy to work with, and serves as a mentor to our Biology students!! Kudos! To Fishman Services.
J.G.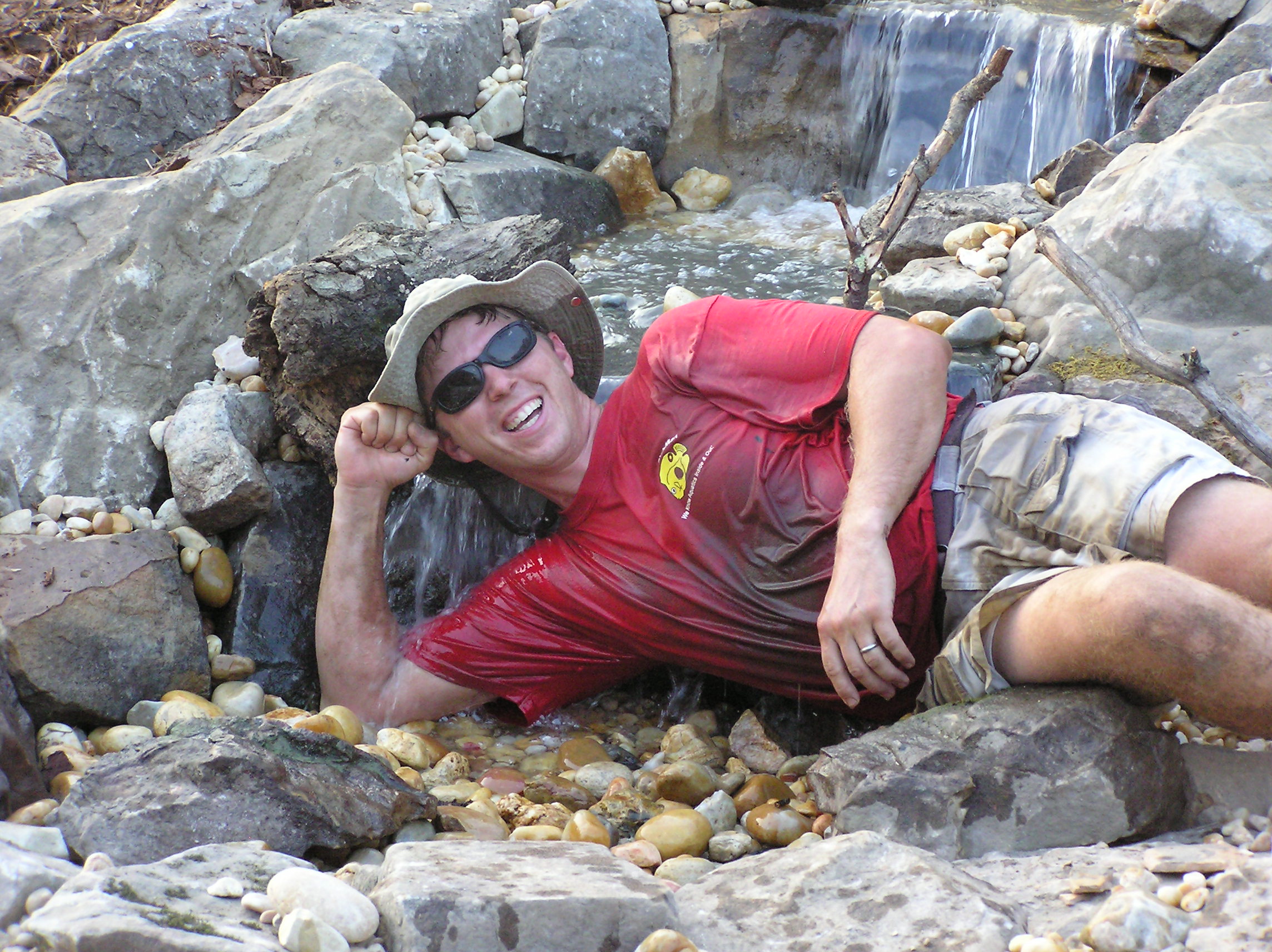 Who We Are
We are a local Birmingham, Alabama based company, founded in 2000, whose sole focus, time and energy is spent on Water Features only. We design, build and maintain ornamental fish ponds, creative statuary fountains, fresh and saltwater aquariums. Our motto could be "If it ain't water we don't know about it". However, we prefer to say that we create relationships through the waterfeatures we install, all the while enhancing somone's personal living space! We do it with the highest integrity and a "quality to the max" agenda. If our name is going on it…it is going to be quality done and done right! "If you don't have time to do it right then when do you have time to do it over… ?!?" If all of this appeals to you then we already have a lot in common! Contact us for your next water feature need and see what our passion for quality water features can do for you. The Fishman, LLC "We Know Aquatics Inside and Out".
Services
The Fishman, LLC is a full service water feature company. We offer a variety of Aqua-tech services ranging from Aquarium Design, Installation and Maintenance to Pond and Waterfeature Design, Installation and Maintenance. From consultations, to pond cleanouts to aquarium upgrades, we are your full service Aquatic company!There is no better feeling between our customers and us than when the synergy of our years of experience and the customers input come together to form an incredible water feature experience! Everyone of our services has that kind of result and goal in mind. From design, installation and maintenance we do it all!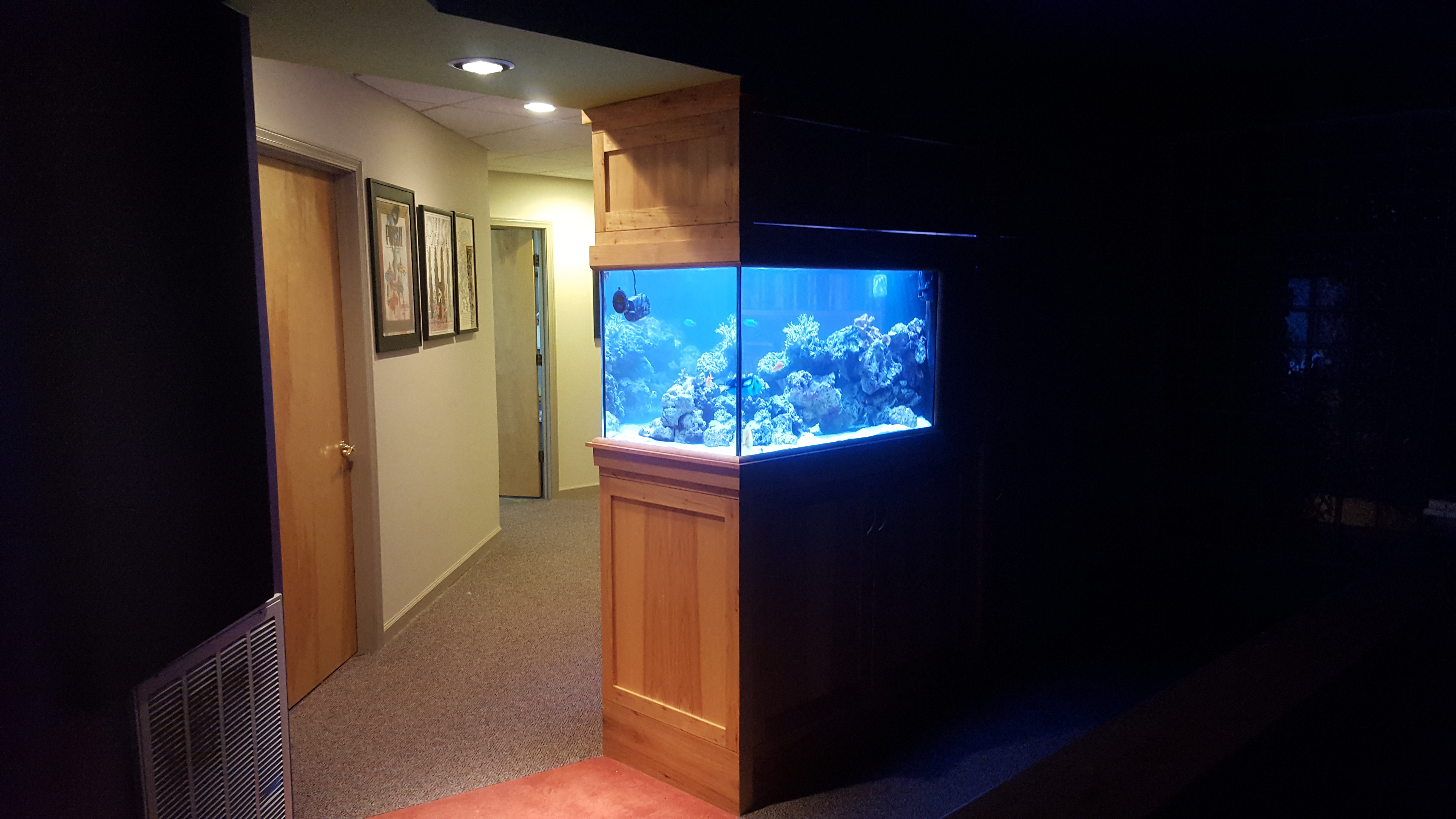 Aquariums
There is nothing more eyecatching and a conversation piece than an aquarium! Aquariums are relaxing, educational and when done right…art in motion! Aquariums have been around for a long time and they just keep getting better! Wih the advent of all the new technology, computer controllers, LED lighting and filtration methods, now more than ever Aquriums are at the peak of their performance in both form and function. Let us introduce or better yet re-introduce you to the "new" world of aquariums. We think you will be amazed!
We are involved in the community
Having been born and raised in the Great State of Alabama and a Birmingham native I have always had a fondness for local non-profit organizations…my first volunteering effort was as a UCP volunteer at the age of nine. In keeping with that effort and being involved in the community we have  offered our time and talents to local charitable organizations. Here is a listing  of the charitable organizations and their events that we have been involved with.
–2005 Parade of Ponds Benefiting Kid One Transport,
–2007 Parade of Ponds Benefiting Hand in Paw,
–2009–Present Volunteering Aquarium Maintenance at the McWane Science Centers World of Water 250 Gallon Reef Exhibit,
–2013 Donated a water feature for auction to the Central Alabama Alzheimer's "Under the Sea" Garden Party" fundraiser event.
-2014 Donation of a water feature for auction to the Alabama Wildlife Center's "Wild About Chocolate" fundraiser event.
–2014 Donation of two new water features at the Alabama Wildlife Center located within Oak Mountain State Park.
-2015 Donation of a 200 gallon Saltwater Aquarium to the Big Oak Girls Ranch located in Springville, Al.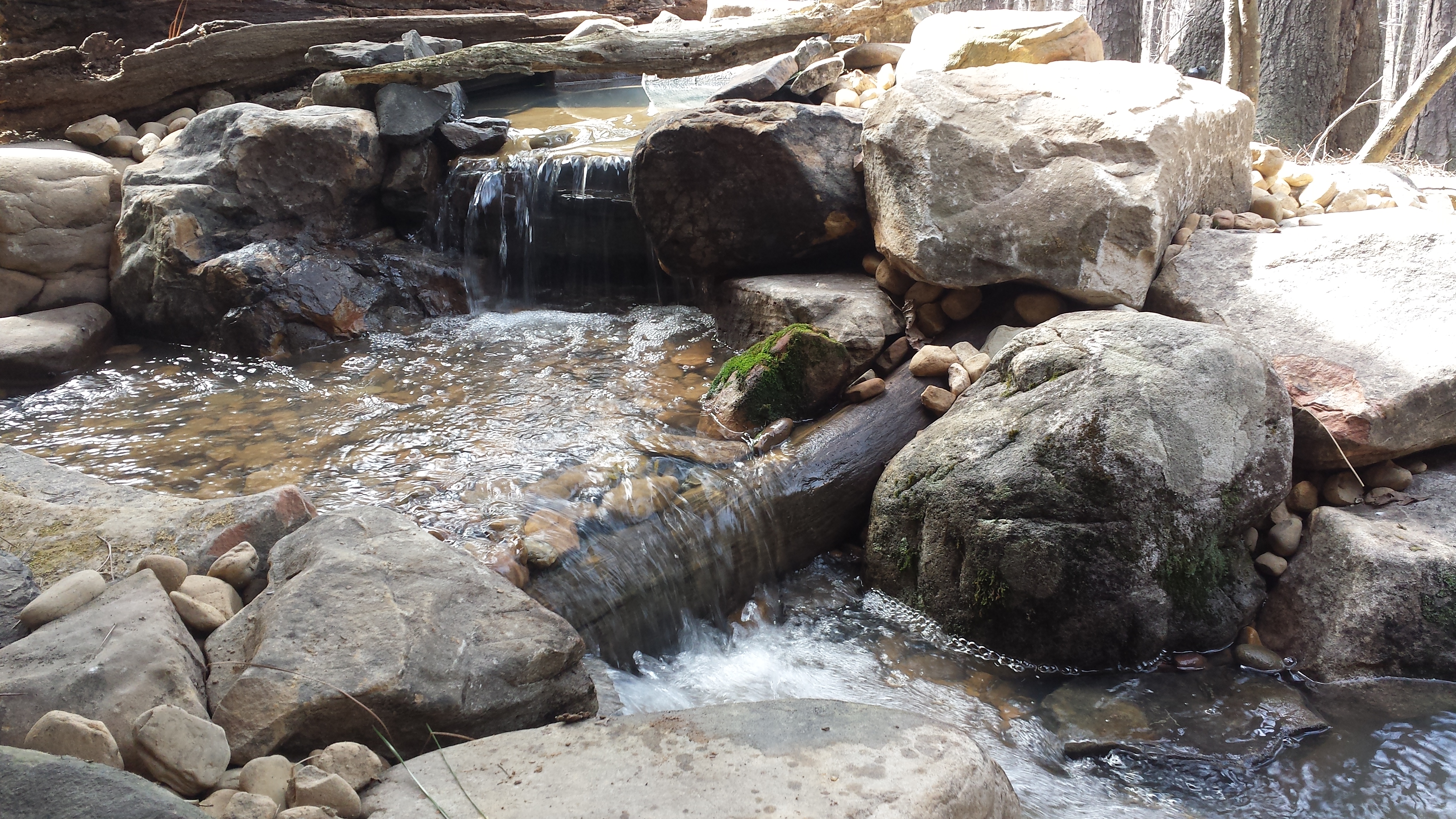 Local Water Features on Display
We have several water features we have built and maintain that are on display around the city of Birmingham for you to check out when in the area. There is a reef aquarium exhibit located at The McWane Science Center's "World of Water", www.mcwane.org . There are two water features, a pondless waterfall at the entrance and a song bird release pond,  located at The Alabama Wildlife Center, www.awrc.org ,  within Oak Mountain State Park.  Both of these exhibits are on display seven days a week.