The Fishman Services Team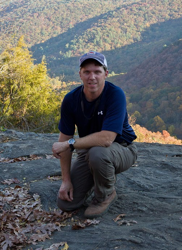 Brian Dahle
Owner and Founder
Brian Dahle is a native of Alabama who grew up in the Bluff Park area of Hoover, Al., an area rich with rock and creek formations. Those who have known him from an early age, know that he has had a love for "anything water." Brian's playground was Huckleberry Creek, a creek that runs through the majority of Bluff Park. Brian and friends were known to spend ample amount of time at Huckleberry Creek, fishing, collecting aquatic life and playing with stream formations. This is where Brian fell in love with aquatics and more specifically aquatic life. As Brian states, "I was fortunate enough to have grown up in such a beautiful state that lends itself to some incredible aquatic environments such as, Huckleberry Creek, The Cahaba River and the Gulf Coast of Alabama. My fascination with aquatic species and environments turned out to be one of my passions in life, which I have been fortunate enough to turn into a business. I have been fortunate to be able to share this passion with others and plan on sharing it with many more to come. I will always respect the animals I deal with and will forever be grateful to those who have supported me in my pursuit of this life-long passion."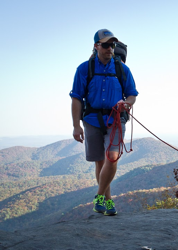 Chris Atkins
Aquarium Specialist
Chris is a life-long outdoorsman and fisherman. A native of Gadsden, Alabama, Chris has a degree in Aquatic Science and Aquaculture from Gadsden State and is motivated by many years as an aquarium hobbyist and professional designer of salt water and fresh water aquariums. Chris' specialty is the Saltwater Reef Aquarium. He has a talent for aquascaping and coral caretending. When away from aquarium duties Chris can be found in all parts of the country fly fishing. From Louisiana Redfish, Small MouthBass, Brown and Raibow Trout and Bluegill too…Chris can catch them all!
Don't Be Shy. Get In Touch.
Call us and let us see what we can build together!
205-229-3124
Contact Us